---
St Austell – Mixed
Connect was appointed by Mercian Developments Ltd and Metric Property Ltd to provide highways and transportation advice relating to the promotion of a large mixed use development at Coyte Farm, St Austell.
The proposals include a foodstore, non-food open A1 Retail Park, public house / hotel, care village and an extension to St Austell golf club. The proposals also include a grave yard extension for St Mewan Church, a car park extension for St Mewan Community Primary School, new school playing fields, and second development phase for c.200-250 dwellings.
Connect Consultants was required to advise and support the development proposals, which involved the development of the site access and layout arrangements, the preparation of a Transport Assessment, Travel Plan and the preparation of chapters to be included within the Environmental Statement. We were also required to negotiate with the Local Highway Authority and the then Highways Agency.
The access arrangements and internal infrastructure were designed to accommodate the long standing Cornwall Council desire for a Trewoon Bypass. A key element of the mitigation proposals included a comprehensive redesign of the Edgcumbe Triangle signal junction, which has land availability that constrains improvements to existing capacity.
All highways matters were resolved with both the Highways Agency and the Local Highway Authority.
---
Hersden, near Canterbury
Connect was instructed by Quinn Estates to support the mixed-use development comprising offices and light industrial employment uses, an apprentice centre, 250 dwellings, and a local centre. Connect prepared a TA and TP, and produced highway infrastructure designs to support the successful consent of planning permission.
---
Coseley Eco Park – Mixed Use, Dudley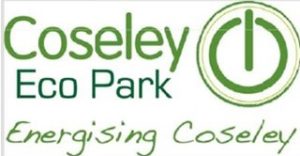 Connect was appointed by Skelton Group to provide highways and transportation advice relating to the promotion of a large mixed use development at Bean Road, Dudley.
The scheme included 215 residential unites, a foodstore, non-food retail, wholesale retail, car showrooms, B1/B2/B8 units, a public amenity site, an 'Energy from Waste' biogen plant, and a hydro-electric power generator.
The client's aspirations were achieved, and Connect aided the team by providing project advice that included:
Scheme design and feasibility advice;
Highway layout design;
Transport Assessment
Travel Plan
Environmental Statement chapters; and
Planning and S106 negotations.
The 60-acre site is located adjacent to a congested signal junction, which is constrained by third-party land on all sides of the junction.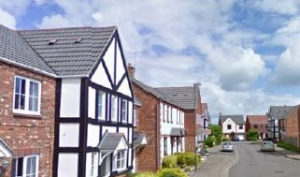 As part of the scheme proposal, Connect devised an option for a new link road (with associated site access junctions) to be provided as a bypass to this signal junction. This overcame the capacity issues at the junction, and only required modest additional road infrastructure beyond what was needed for the access roads serving the development.
All highways matters were satisfactorily resolved and the mixed-use scheme was awarded planning permission.
---
Cirencester – Mixed Use Town Centre Development
Connect was appointed by Wilmoor Properties Limited to provide highways and transportation advice associated with a town centre redevelopment at Brewery Court, and Brewery Court car park, Cirencester.
The developer's objectives were to obtained planning permission for a scheme, whilst keeping off-site mitigation works at minimum cost. The scheme comprised:
Five new retail units
Four new A3 restaurant units
A five-screen cinema
New student accommodation for the Royal Agricultural College comprising 105 student rooms with 13 common-room areas for the students.
One of the principal issues raised by local residents, stakeholders and highway officers was the potential loss of parking spaces within the Brewery Court car park. Through careful re-design of the existing car park and negotiation with the highway authority, the proposals resulted in only minimal loss of parking provision.
All highway matters were successfully resolved, and no off-site highway mitigation works were required, in line with the client's goals.