Last weekend was our annual winter social event when Connect staff and their significant others gathered away from work to enjoy luxurious accommodation and bountiful food.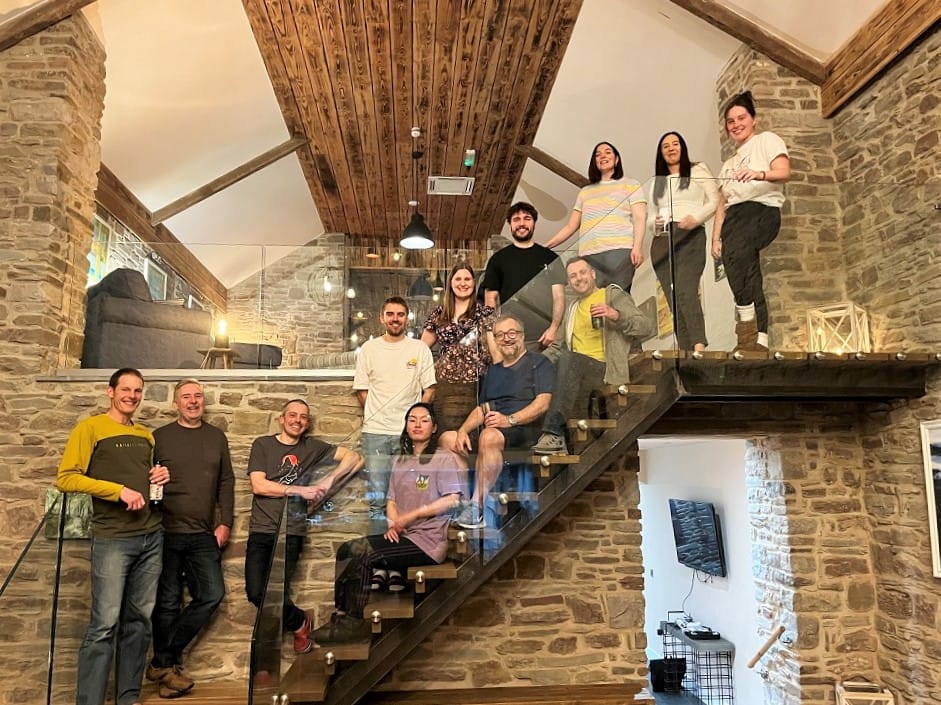 This year we stayed in a wonderful rural farm conversion in Carmarthenshire, where we were spoilt with a pool, several hot tubs, games room, lounges, and a woodstove-heated banquet hall.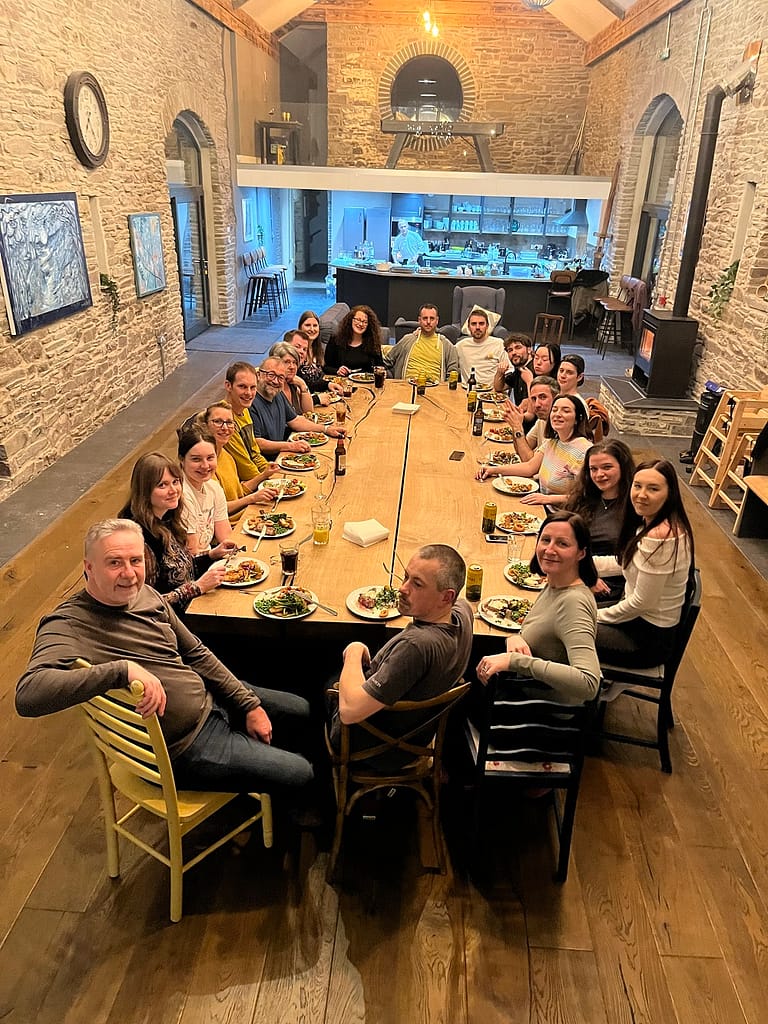 The main event was Saturday evening with a professional chef preparing a banquet for 21 of us, followed by Fiona's not-quite-entirely-road-themed pub quiz.
Thank you to the company for looking after us all so well, and to the social event organising squad for making it happen.