On the lead up to International Women's Day 2023, Fiona, one of our Principal Engineers on the Design Team, was delighted to attend her daughter's school to support their topic 'Bright Sparks' and Women in Science.
Fiona talked about her job as an Engineer, what she does day-to-day, what the best part of her job is, and what pathways the children might take to get into the Engineering profession.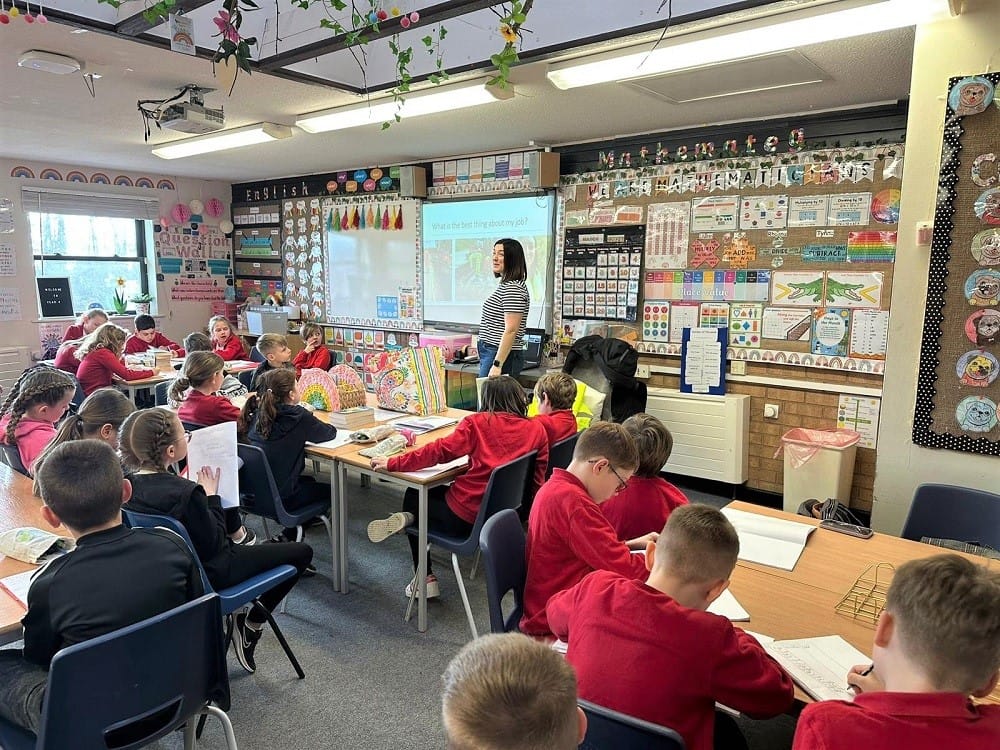 The children asked some really interesting questions and were really engaged, and hopefully were inspired to consider a future career in Engineering! The school's location meant that they were able to see photographs of a large highway scheme that Connect worked on local to them, and the children loved seeing how it was built and learning about the design process.
Thank you to Undy Primary School for the photographs, and we hope the children enjoy hearing from other inspirational women who have exciting careers in STEM.